Meet participants of the latest edition of the programme and their projects
Persona Theory Games (Malesia)
show
hide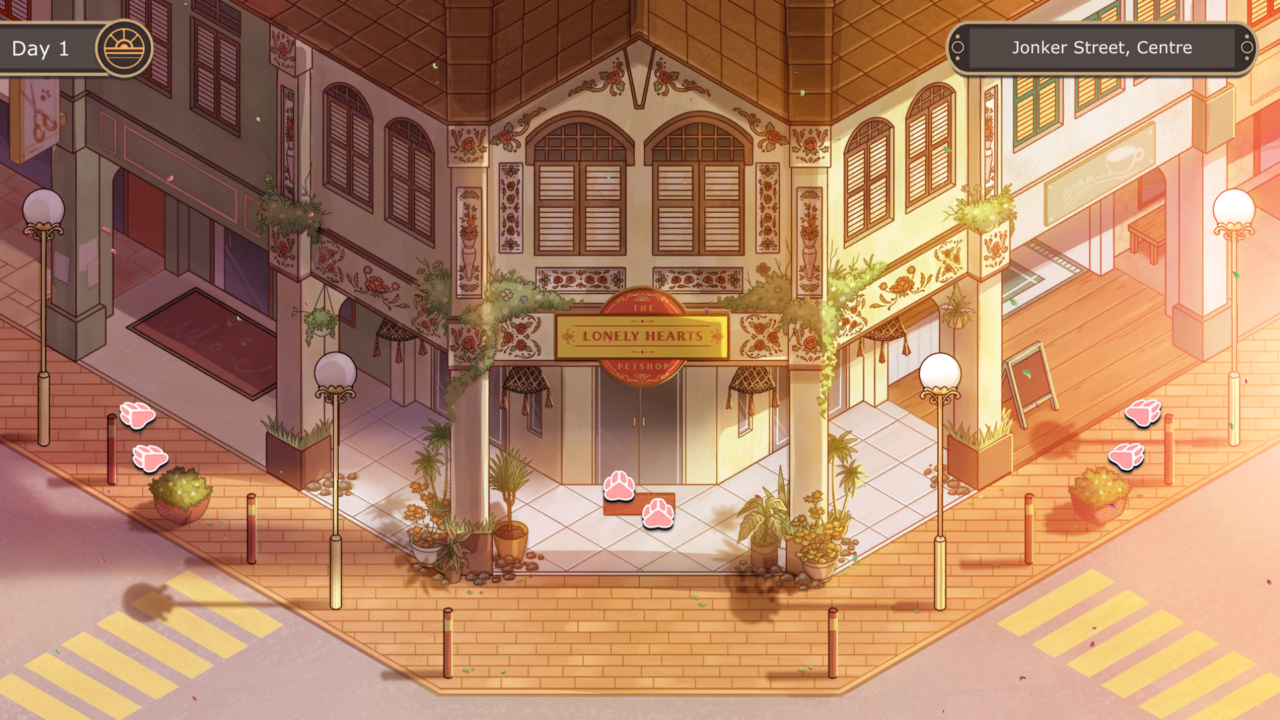 The Lonely Hearts Petshop is a narrative RPG that explores the complex relationships between humans and animals. The game is also set in an alternate  Malacca (Malaysia), with its unique Baba Nyonya and Colonial architecture that has never been seen in games. The world features a complex animal hierarchy and players will be faced with many difficult choices in the story.
Twenty Ninety Creative (Canada)
show
hide
No More Flat Days is an action-adventure open-world game that tells the story of a fisherman dropped into a daunting world, in which crazy oceans, quirky characters, insidious monsters, and an ever-looming dark presence is fated to come to an abrupt end every 7 days at the foot of a grand tsunami.
Roofkat (Nederlands)
show
hide
Escaping Atlantis is a game about escaping the sinking island of Atlantis with a giant time-manipulating turtle. It's a mix between roguelite deckbuilding and tactical RPG mechanics, where the player recruits quirky atlanteans and leads them againstterrifying monsters of the deep. During combat you can see what your enemy intends to do next, and use that information to place your units tactically: protecting your turtle and vulnerable characters as well as dealing as much damage as possible.
Studio Mechka (Bułgaria)
show
hide
Marko: Beyond Brave is an atmospheric metroidvania, inspired by classic cartoons and Balkan folklore. Beautifully hand-drawn and animated. Developed using Unreal Engine 4 and lots of passion for the action-adventure genre it is planned for release on Steam for PC, Playstation, Xbox, and Nintendo Switch.
Fatherhood (Turcja)
show
hide
Fatherhood is a PC atmospheric war survival indie game about the ultimate sacrifice of a father for his blind daughter in the midst of war.
Proud Turkeys (Belarus)
show
hide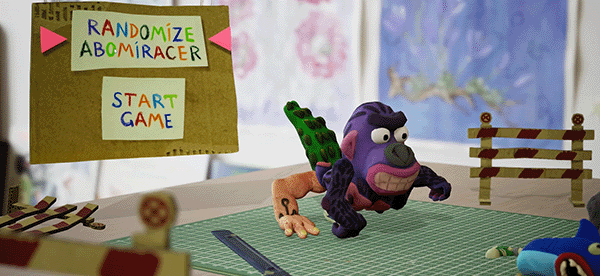 Abomiracersis an online party King of the Hill game for 4-8 players, where you create your avatar
from different body parts.
Epoch Media (USA)
show
hide
PENSION$ tells the story of Jim, a former marine turned financially strapped college professor who is approached by a mysterious cowboy who presents him with a lucrative opportunity— to manipulate the state's pension program by killing off retirees who have until now avoided justice for crimes they committed.
MiroWin studio (Ukraine)
show
hide
Redemption of the Damned is a PC survival horror, simulator of a hunt for evil spirits in the setting of 17th century European occultism with the combination of the structure and principles of Diablo I andcombat mechanics of the Resident Evil 7-8 series.
Playdew (Pakistan)
show
hide
Lost twins 2 is a mix of sliding and interactive puzzle elements to create a one-of-a-kind gaming experience. It is an immersive puzzle platformer about thejourney of lost twins Abi & Ben, they must move across platforms, engage in challenging puzzles, swap tiles to create a path for each other, overcome obstaclesand reach the portal to reunite and find their way back home while helping and interacting with friendly strangers along the way.